Have you been neglecting your own needs? Do you struggle with saying the word NO? Are you experiencing nightmares and flashbacks from traumatic experiences? Are you carrying high levels of anger and bitterness towards your family? Is it difficult for you to forgive family members for the pain they've caused you as a child? Are you a daughter or sister and have a complex relationship with the women in your family? Are you an individual that's lived with Toxic Masculinity? Are you ready to stop drinking from the poisoned cup and rebuild a healthier relationship with loved ones? Are you questioning your sexuality as an adult?
If you want to learn more, contact me at (614) 662-0565. Let me help you learn to manage your stress so you can live your best life. I currently have some openings during the month of December.
My specialty includes building self esteem, self empowerment, overcoming trauma, anxiety, Depression, resolving deep rooted family conflicts, and LGBTQ issues.
Jennifer is accepting new clients at this time.
Meet Jennifer:
Jennifer L. Bloom is a Licensed Clinical Social Worker who specializes in Brainspotting Therapy. Jennifer earned her Bachelor of Arts in Human Services in 2012 at Lynn University in South Florida. She later attended The Ohio State University and earned her Master Degree in Social Work in 2014. Jennifer has many years of clinical experience and has worked with people ages 13-65+ During her spare time, Jennifer enjoys taking long walks and likes to create art work.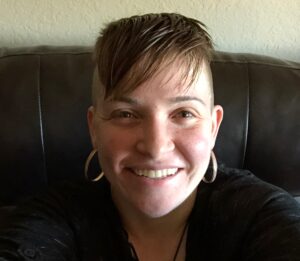 Book Your Session Now to Get Started